In its first 2 weeks of opening, Clip 'n Climb Oldham welcomed 1,675 individual climbers, 228 soft play bookings and 90 children's party bookings, proving the centre to be a hit with families of all ages.
Clip 'n Climb Oldham is part of a new indoor climbing facility called Summit Up, which also features 100 climbing routes, 2 speed walls and a floating boulder – all provided by Entre-Prises Climbing Walls, the world's leading manufacturer of climbing walls and holds.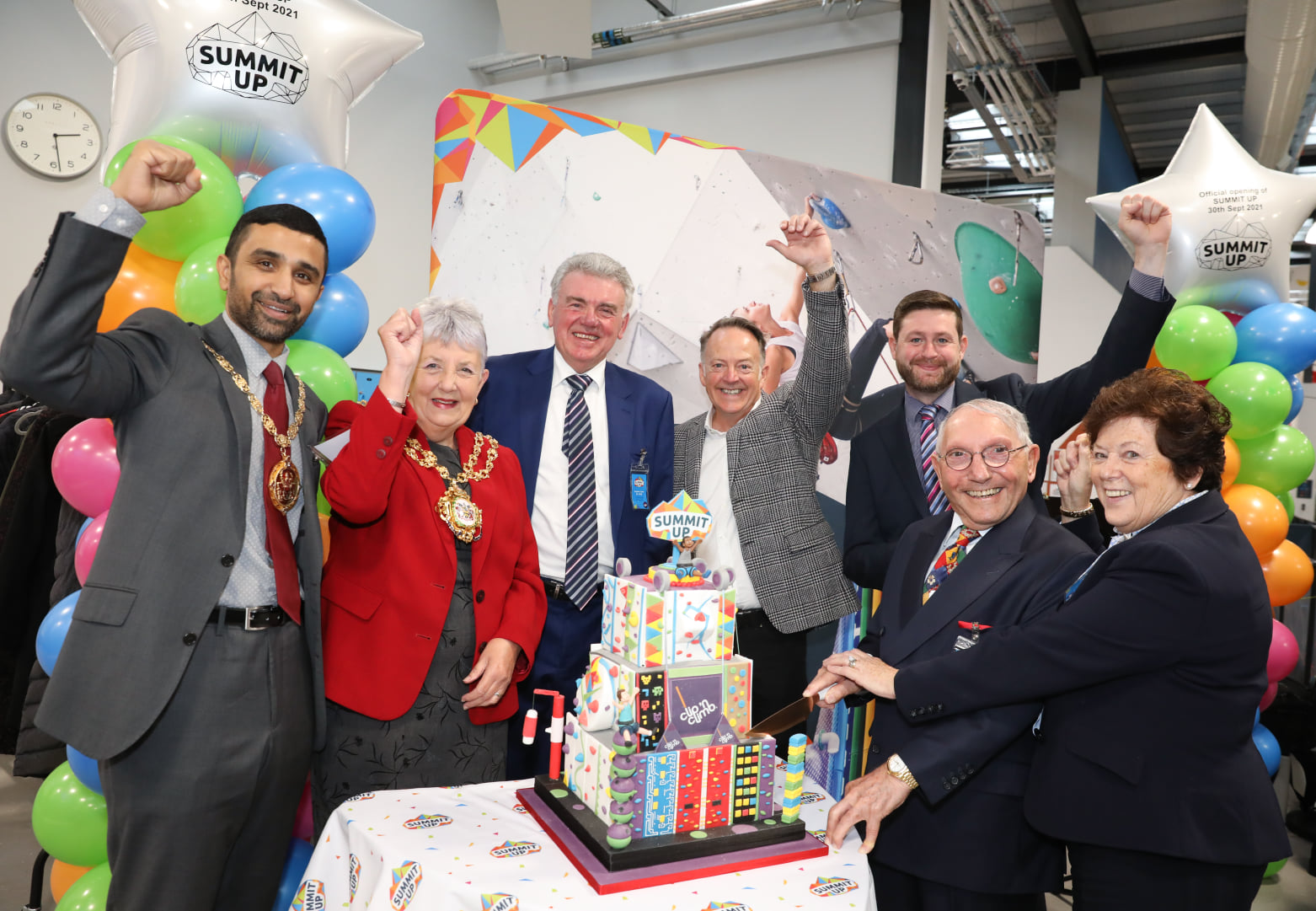 Congratulations to our new franchise owners, who celebrated their grand opening alongside Sir Norman Stoller CBE KStJ DL, Chairman and Founder of the Stoller Charitable Trust, local dignitaries and members of the community.
Here's what some of their first customers had to say:
"An absolutely fantastic place for kids and adults too! Our kids said it was the most fun they'd had at any play place they'd ever been to, and they can't wait to come back. The building has great facilities and is beautiful and clean." – Ashley Irving
"The staff were fantastic and really motivated us to try different walls and reach new heights! Would definitely recommend and I will be returning." – Jaclyn Roe Sal
"First time climbing and I absolutely loved it! Will definitely be back again. Managed the Vertical Drop Slide and the Leap of Faith!" – Kelly Sandiford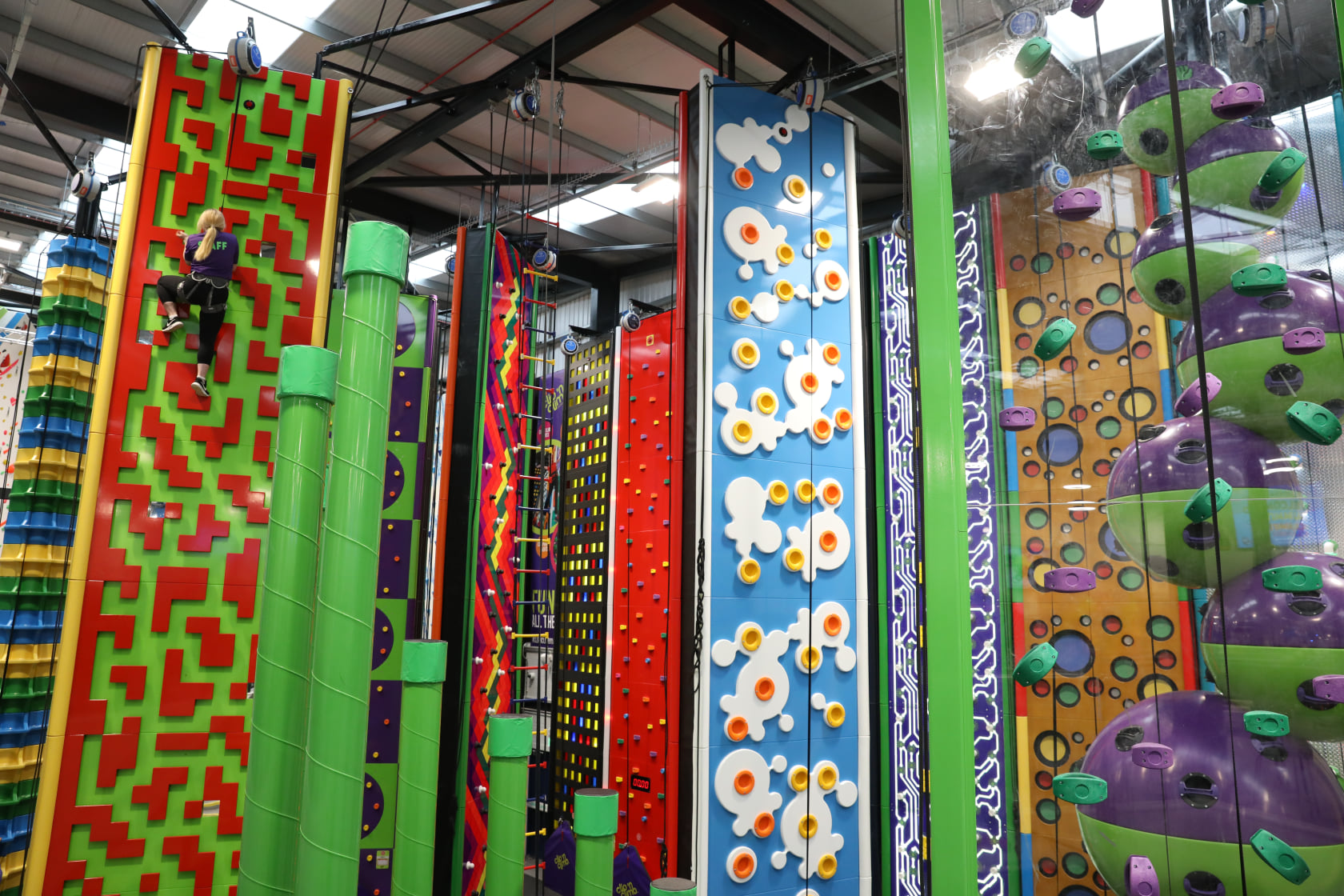 Here's to a successful journey ahead!
See our Investor Guide for detailed guidance on setting up your Clip 'n Climb business.
Find out more about Clip 'n Climb Oldham at summitupclimbing.com