Latest Blog
Clip 'n Climb launch its own café brand, South Ridge Café
Clip 'n Climb Oldham South Ridge Cafe
As an extension to our colourful climbing centres, we have created a new café brand called South Ridge Café. Inspired by Clip 'n Climb's origins, our new café brand has been named after the South Ridge region of Mount Cook, New Zealand's highest mountain.
South Ridge Café has been designed to complement the Clip 'n Climb experience by providing our customers with a warm and welcoming environment to recharge and refuel, whether they're taking a break from climbing or keeping an eye on the kids.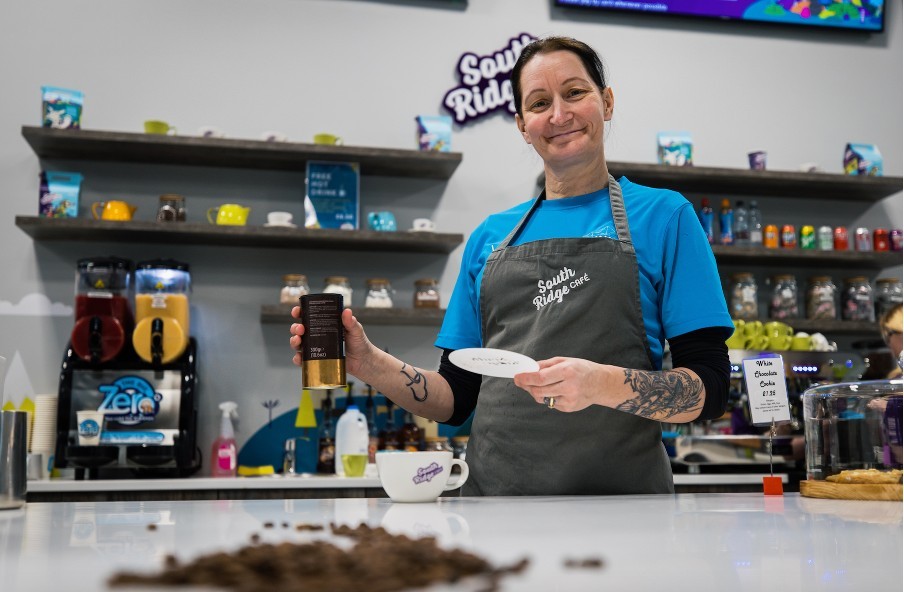 PHOTO CREDIT: Clip 'n Climb Oldham
In line with our core values, South Ridge Café caters for all tastes and dietary requirements, offering a selection of fresh and healthy food and drink choices, with a few treats thrown in! We're also passionate about sourcing locally where possible to support local suppliers, while minimising our impact on the environment.
Commenting on the new café, Daniel Hodgson, Clip 'n Climb Business Manager, said:
"We're delighted to bring South Ridge Café to our customers and UK franchise owners. We believe the new café brand will enhance our customer experience by providing a welcoming space for all to enjoy. Since launch, we've had some great feedback about the quality and choice of food, as well as our prices."
South Ridge Café is available to all UK franchise owners. For more information about South Ridge Café and owning your own Clip 'n Climb, contact our UK franchise team.
BE PART OF OUR FRANCHISE
Are you ready for a change? Are you ready to run your own FUN business that is profitable and a life style change that is different from the normal day to day job. Clip 'n Climb is an exciting turn-key leisure business model and Clip 'n Climb UK are looking for new franchisees to join them with many UK locations available.
Get in touch